The Randy Peters Difference
AT THE CORE OF THE RANDY PETERS TEAM IS "A SERVANT'S HEART"
At Randy Peters Catering and Events Center, we believe excellence is the only option when it comes to catering, bar service, and renting a venue. No matter the occasion, whether it's a corporate event or a private party, our team of professionals is equipped to exceed your expectations with their culinary expertise and impeccable service. We understand how the little things make a big difference, and we take pride in providing those special touches that make your event truly memorable.
We are more than just a catering service, bar service, and event center; we are a team united in our passion to provide unforgettable experiences for you and your guests. Our team is dedicated to serving you with the same warmth and hospitality you'd expect from a close friend or family member, thus creating an inviting space and enjoyable atmosphere.
servING the local community
When you choose Randy Peters Catering, you're not just getting a catering service; you're supporting your local community and those who live and work here. Our decades-long commitment to excellence has given us many opportunities to serve this community, and we're honored to continue serving our guests with the same passion and dedication that has made us a success.
We will work with you to push the boundaries of what is possible, creating flawless and unique experiences and tablescapes for your next event. Our team knows no bounds when creating an exciting culinary adventure. We love to WOW our guests, and we can't wait to partner with you to give you the event you deserve. Let us deal with the mundane tasks and stress it takes to throw the perfect event and experience excellence with the Randy Peters team today!
The Randy Peters team has a deep-rooted love for food, which is a big part of why we do what we do. We believe food is not just about satisfying hunger but also about expressing emotions and building connections.
Hospitality is at the Core of Who We Are
Our commitment to unparalleled service is not just a job; it's a passion that drives us every day. We go above and beyond what is required to ensure every guest is treated with warmth and respect. We believe genuine hospitality is about making people feel welcomed, comfortable, and valued. Making people happy is our ultimate goal! We love seeing the joy on our guests' faces when they take that first bite of our delicious food, sip a carefully crafted cocktail, walk into our beautifully decorated event center or experience our exceptional service. 
We believe that creating happiness is not just a job, it is a commitment to our guests we take very seriously. Hospitality is at the core of who we are, and we believe everyone who walks through our doors or attends an event we are a part of should feel like they are part of our family. We are committed to creating a warm and inviting atmosphere that fosters genuine connections and lays the foundation for creating lasting memories.
Excellence is something that we strive for in every aspect of our business. We are committed to delivering quality food, exceptional service, and attention to detail that exceeds our customers' expectations. We understand that excellence is not just a goal; it's an unwavering commitment rooted in our core being. We understand that celebrating is not only just about the food; it is about the memories created, relationships strengthened, and the experience of sharing life with others.
Our rich history, rooted in the expertise of our founder, Randy Peters, stems from his over five decades of experience in the food industry. Randy has owned and opened some of the most incredible restaurants in the United States, and in recent years, has set his sights on creating a premier catering and events center company that provides exceptional experiences to the Sacramento area specifically and premier Northern California venues. Randy's passion for food and hospitality began at a young age, as he watched shows like the Galloping Gourmet and Julia Child on TV. Entering the industry at just 15 years old, Randy's love for food and hospitality has only grown stronger over the years. Randy leads our team with a servant's heart, an unrelenting work ethic, and a true spirit of excellence. Our team works to exceed the examples set for us by our founder each and every day, rising to any challenge and exemplifying excellence.
As a certified woman-owned business, Randy Peters Catering takes great pride in being actively engaged members in the local and surrounding communities. Our CEO, Lisa Peters, is a well-known and respected leader who has been involved in the restaurant and catering industry for several decades. Lisa is also a passionate supporter of her local community, dedicating her time and energy to a variety of local organizations and causes. She has served on local boards and participates in numerous local chambers, always striving to make a difference in the lives of those around her. Some of Lisa's most notable community involvement includes her work with the Feed My Starving Children team and her service on the Rocklin Chamber of Commerce Board and the Roseville Chamber of Commerce Board.
Lisa is also a proud member of several other organizations, including: 
South Placer Women's Leadership Coalition

Citrus Heights Chamber of Commerce

Loomis Chamber of Commerce

Northern State Building Industry Association

Folsom Chamber of Commerce

Rocklin Historical Society

Fellowship Chamber

Sacramento Teen Challenge
She is a shining example of what it means to be an active and engaged community member. Her loving husband and business partner, Randy Peters, is always by her side, making them a wonderful team and an inspiration to all who know them.
Join The RandY peters Team
Build A Career with Randy Peters
We are seeking team members who are enthusiastic, dynamic, and motivated. Our ideal candidate is someone who greets each day with a smile, takes initiative, and is willing to put in the effort to get the job done. Our ideal team members strive for excellence and have a genuine desire to serve our guests with a hospitable attitude.
Read Our Latest News & Articles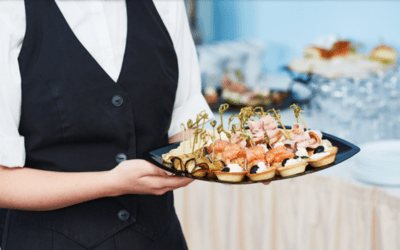 As the old saying goes – timing is everything! When you're hosting an event, making sure that everything is running smoothly and on time is always a priority. Whether you're hosting a buffet, happy...
read more
Get in Touch With Our Team
Have questions or would you like to book Randy Peters as your caterer, bar service, or event venue? Please use the contact form below to learn more about how we can serve you.