why host your event with randy peters
At the Randy Peters Event Center, every moment is a special occasion. From weddings, corporate events, and conferences to celebrations, holidays, and birthdays, our exquisite Roseville Event Center can accommodate you and your event needs. We offer three different beautiful venues that can host both intimate gatherings to large-scale events and parties.
We pride ourselves on providing unparalleled service from beginning to end, so your special event is nothing short of extraordinary. With Sacramento's premier event location and a commitment to unmatched customer service, Randy Peters will ensure your upcoming event is one you will remember forever.
We believe in providing our guests with white glove service from start to finish
Perfect for Weddings, Gatherings, Parties, Meetings, and More
Catering and Full Bar Service Available
WEDDINGS | FUNDRAISERS | CORPORATE EVENTS | PARTIES | GATHERINGS | AND MUCH MORE
The Premier Roseville Event Venue
Our Roseville Event Center is a premium venue for events located in the heart of Downtown Roseville on Vernon Street. Designed with the same quality, elegance and innovative spirit that Randy Peters Catering has for food and hospitality, our event center is designed to exceed all of your expectations. The design features rich grays, gorgeous chandelier lighting, used brick, exposed wooden trusses, and many more small touches of elegance and convenience. It's truly a sight to see.
Randy Peters Roseville Event Center is the perfect space for weddings, corporate events, conferences, celebrations, holidays, birthdays, and other special occasions. Event capacity ranges from 24 to 250 guests, providing an opportunity for all types of events to enjoy the luxurious setting. From Sacramento's best wedding catering to unmatched customer service, our event center is the all-in-one package for life's most important moments.
Looking for a premium venue to host your next event? Look no further than The Rose Room in Downtown Roseville! Our event center, designed with the same quality, elegance, and innovative spirit of Randy Peters Catering, is sure to exceed all of your expectations. With rich grays, gorgeous chandelier lighting, and exposed wooden trusses, the design of the Rose Room is truly breathtaking. Whether you're planning a wedding, corporate event, conference, celebration, holiday party, or birthday, the Rose Room is the perfect space to transform into your ideal event vision. With a capacity ranging from 50 to 250 guests, our luxurious setting can accommodate events of all types. Plus, with flexible layout options including seated dining, theater seating, cocktail style, and an adjustable dance floor, you can customize the space to suit your needs. 
When you rent the Rose Room, you'll enjoy a range of amenities including tables, house linens, chairs, buffets (if requested), a state-of-the-art audio/visual system, full Wi-Fi access, and 1 hour of setup and 1 hour of teardown. With Sacramento's best wedding catering and unmatched guest service, the Rose Room is the all-in-one package for life's greatest celebrations.
The Vernon Street Dining Room is truly a gem, offering all the amenities of a full-service restaurant and bar while maintaining the intimate ambiance of a cozy dining space. This delightful venue has been designed by none other than Randy and Lisa Peters themselves, and it comes equipped with everything you need to host an unforgettable event. It becomes your own personal restaurant while you are with us. With the ability to accommodate up to 65 guests, this space is perfect for any occasion, whether it's a rehearsal dinner, baby shower, family dinner, or corporate party. 
What sets the Vernon Street Dining Room apart are its unique details, which are only enhanced by the theme and color scheme of your event. From the elegant lighting fixtures to the stunning artwork on the walls, every aspect of this space has been carefully curated to create a magical and memorable experience for you and your guests. This room has been used for corporate holiday parties, fundraisers, baby showers, and many more events! If you're looking for a venue that will truly impress, look no further than the Vernon Street Dining Room.
Looking for a unique and unforgettable location for your next private event or intimate meeting? Look no further than the Randy Peters Boardroom in Roseville! With its exposed brick walls, original windows, and rustic wooden furniture, this space has a personality all its own. Say goodbye to boring conference rooms and hello to a space that will truly elevate your event or meeting. Whether you're planning a company meeting, a birthday dinner, a baby shower, or another special occasion, the Randy Peters Boardroom is sure to impress. With seating for up to 24 guests or space for a 50 guest cocktail party, you'll have plenty of room to make memories that will last a lifetime. So why settle for an ordinary location when you can make your event unforgettable at the Randy Peters Boardroom?
Weddings, social gatherings, events, and meetings
Our gorgeous Event Center is as versatile as it is modern
Our goal at Randy Peters is to help you create priceless memories for your special event. Our Roseville Event Center offers a variety of different venue options to meet your event's specific needs. Additionally, our team will go above and beyond to ensure your event runs seamlessly. With our dedication to white glove service on all fronts, rest assured that when you choose our Event Center as your venue, you are in the best of hands of hospitality in all of Sacramento.. 
Our Event Center is modern in aesthetics and technology! Regardless if your event is a corporate meeting, a wedding, or a party, our Boardroom, Rose Room, and Vernon Street Dining venues all feature updated sound and multimedia options.
Board Room
Rose Room
Vernon Street Dining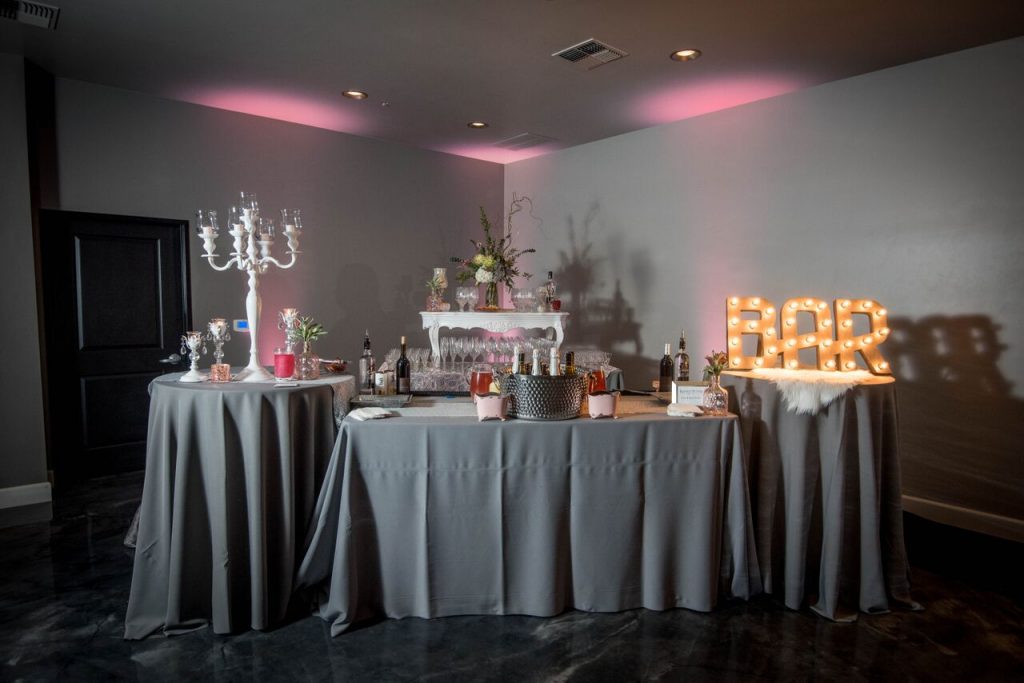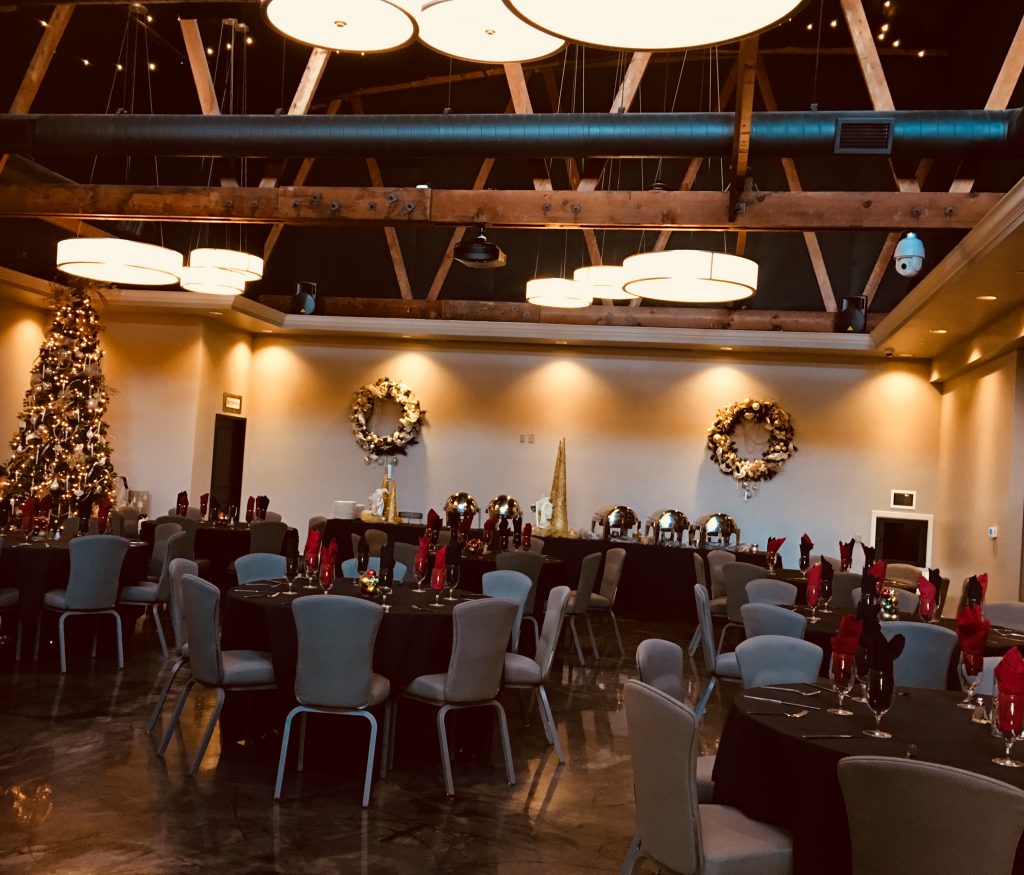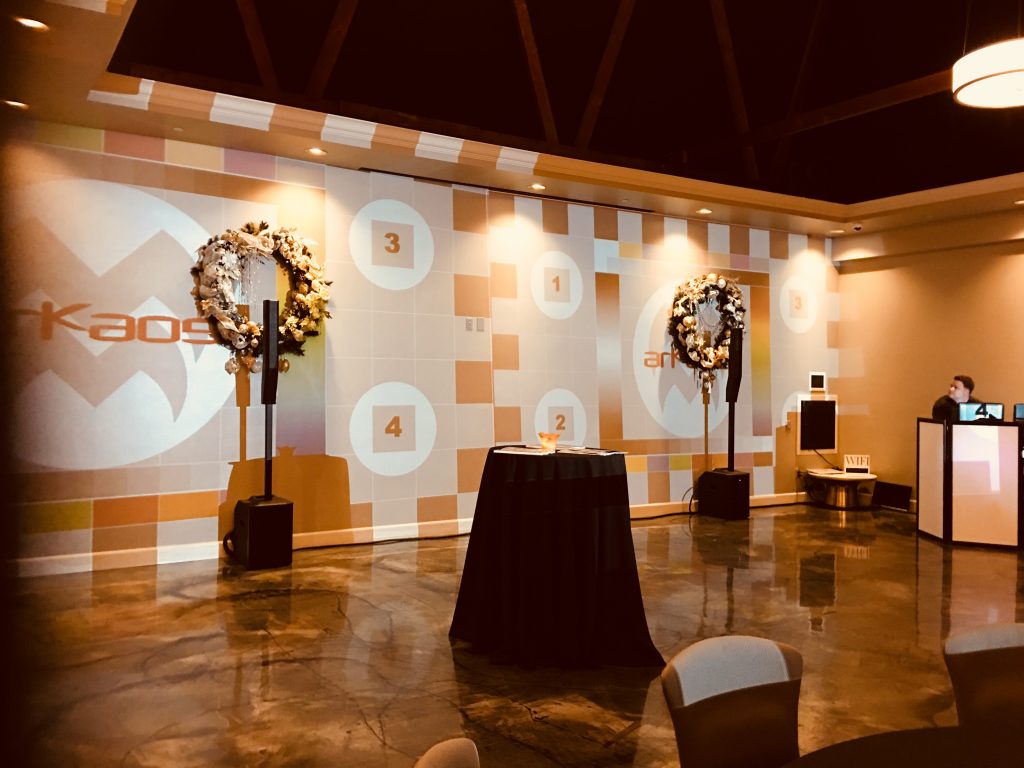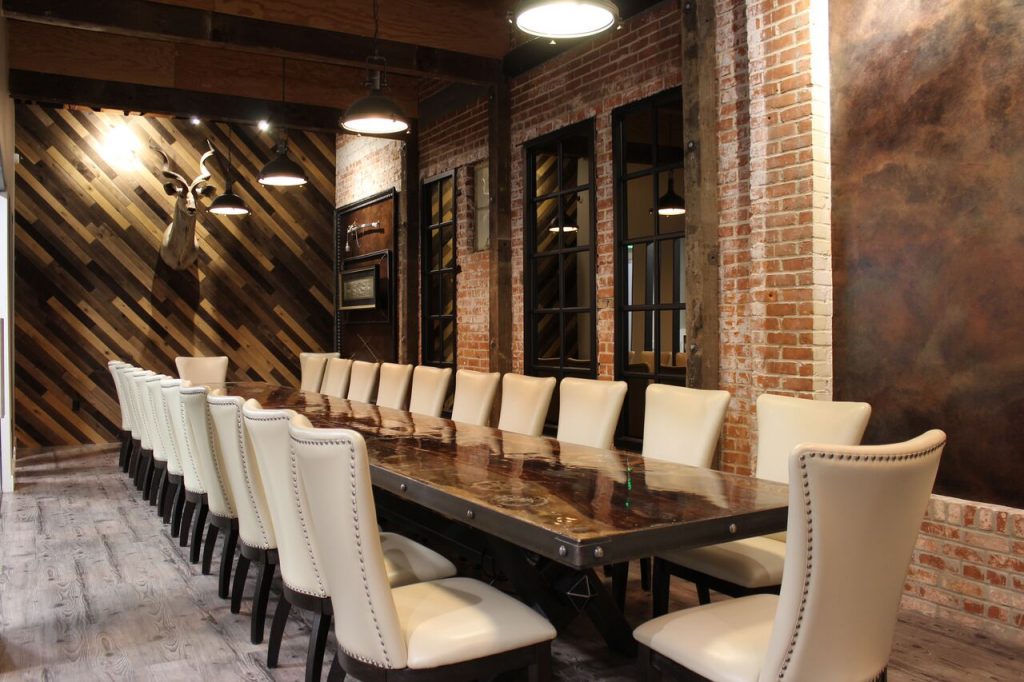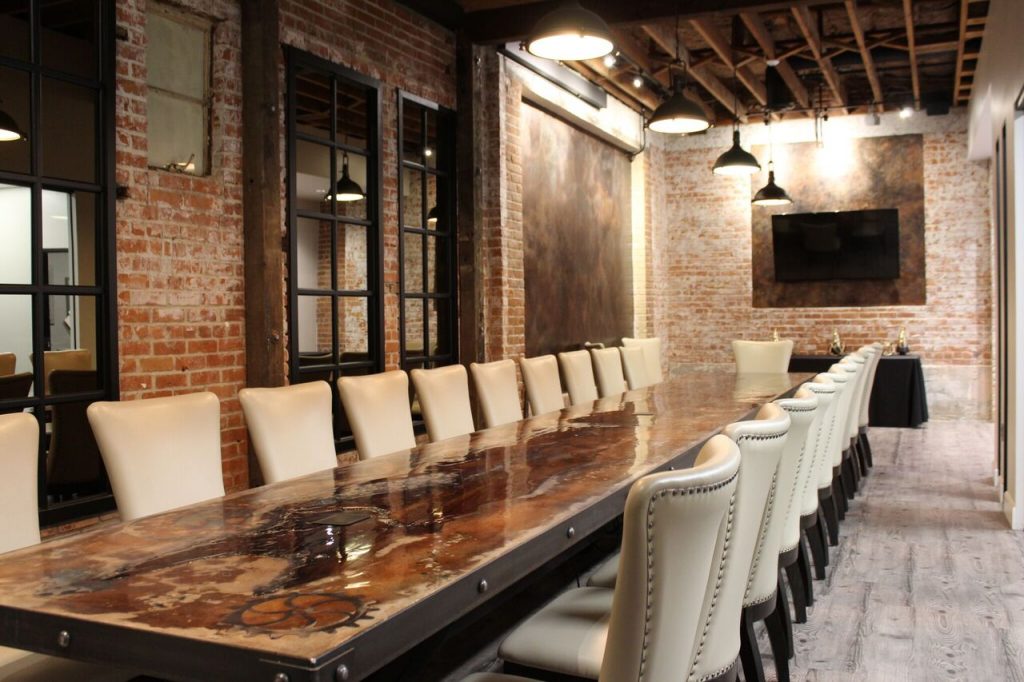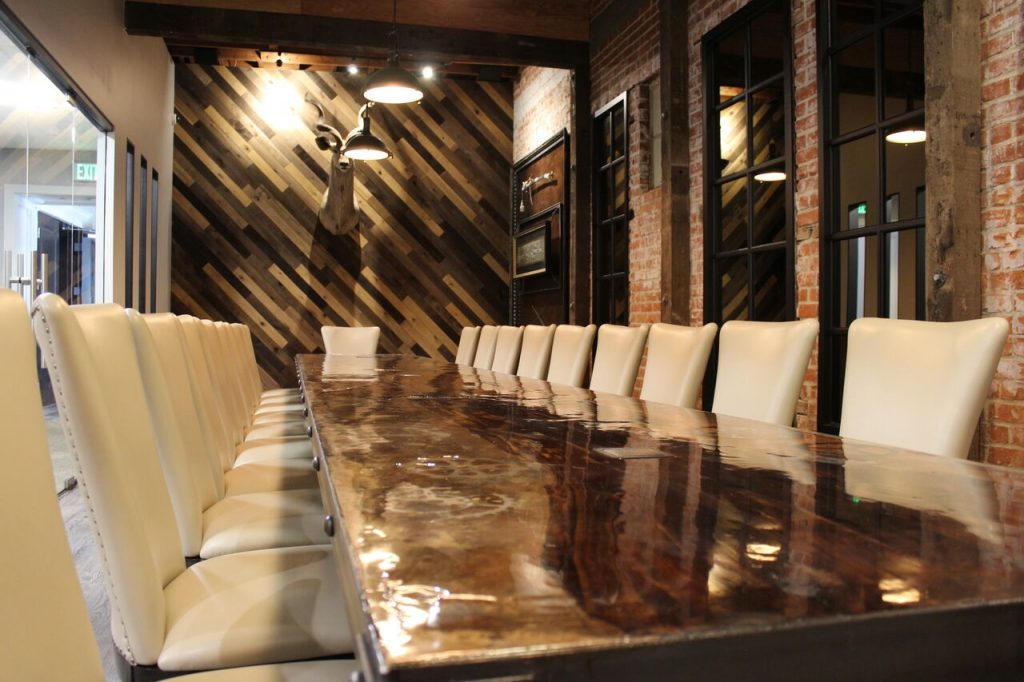 40 years of Event Hosting Experience
Randy Peters Catering & Event Center has been creating unforgettable experiences for guests for over 40 years through catering and event planning services. For Randy and Lisa Peters, it was time to take the next step in providing event services by opening their very own Roseville Event Center.
Moving the entire Randy Peters Catering & Event Center company to Downtown Roseville just made sense. The neighborhood and community spirit of Downtown Roseville is exactly what Randy and Lisa were destined to be a part of. The entire company wholeheartedly believes Vernon Street is the perfect place for a company and event center built on family and teamwork to be.
Learn more about our event center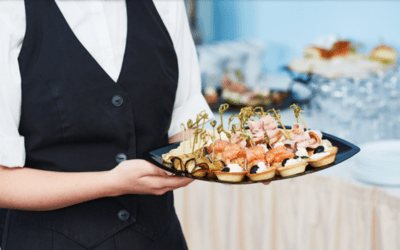 As the old saying goes – timing is everything! When you're hosting an event, making sure that everything is running smoothly and on time is always a priority. Whether you're hosting a buffet, happy...
read more
Choose randy peters to host your next event
If you are interested in choosing or Event Center as a venue for an upcoming event, use the contact form below to get in touch. 
"*" indicates required fields