Randy Peters Is here for your Drink and Bar Service Needs
From the moment you book our Sacramento area bar service, you'll enjoy the peace of mind that comes with knowing every detail has been meticulously planned and will be skillfully executed. Our team of friendly and professional bartenders will be on hand throughout your event, ensuring every guest's drink is expertly crafted and served with a smile. We will be right by your side every step of the way, working with you to create custom drink menus and an eye-catching bar display, while our professional bartenders share their expertise and answer all your questions.
Why settle for anything less than excellence? Book Randy Peters bar service for your next Sacramento area event and experience first class service and expertly crafted cocktails while making memories that will last a lifetime.
We Are Here to provide you with unforgettable service and delicious drinks
Crafted drinks Perfect for the occasion
From the bar design and setup to the more refined details, such as fresh garnishes and the drink presentation, the Randy Peters beverage team is your trusted bar service partner in the greater Roseville area and beyond. Not only do we offer cocktails, but we also provide beer, wine, spirits, soft drinks, and non-alcoholic beverages to make sure that everyone's thirst is quenched. When booking with us, we will work with you to customize your bar and beverage package, including selecting the perfect combination of drink mixers, ice, equipment, glasses, and garnishes to ensure that you have everything you need to create amazing cocktails and drinks at your hosted or no-host bar. When adding one of our expert bartenders to your bar service, you and your guests will experience a uniquely personal service that will delight your guests with carefully executed cocktails and an elevated taste of excellence to your next event!
Unique Drink & Service Experiences
From classic cocktails to innovative and daring creations, our team of skilled mixologists will work with you every step of the way to create the perfect drink menu for your occasion. At Randy Peters Bar Service, we know using carefully selected high-quality ingredients is key to crafting the perfect cocktail. From top-shelf spirits to fresh fruits and herbs, we pride ourselves on using only the best. Our mixologists skillfully balance flavors and aromas, incorporating unique techniques for added flair, and elevated cocktails that are works of art with citrus twists, fresh herbs, or even edible flowers as garnishes. We strive to create superb craft cocktails that can be savored and enjoyed to the fullest for each event we serve.
We're more than just a bar service – we're an experience!
From Wine and Beer to Cocktails
Learn How Randy Peters can elevate your event
At Randy Peters Bar Service, we're all about making your event a sensation! Whether you're planning an elegant Christmas party or a casual backyard BBQ, our team will help you craft a flawless drink menu, choose the perfect drinkware, and finish it off with the ideal garnishes and small touches. We understand that every event is special, which is why we'll work with you to design the tablescape of your dreams, leaving you and your guests in awe. And the best part? Our bar service can match your theme all the way down to the color of sugar on the rim of your glass. So whether you're looking to dazzle your guests at your wedding or for ideas for a casino night, we've got you covered. Let us take care of the drinks while you enjoy your event with your guests!
Fully Licenced & Insured Sacramento Bar Service
Randy Peters Bar Service takes great pride in ensuring a safe and enjoyable experience for all of our 21-and-over guests. When choosing our local bar service, you can rest assured knowing Randy Peters is fully licensed and insured to serve alcohol in the State of California. So whether you're enjoying a mocktail or a cocktail, we're ready to serve you and your guests at your next event!
Are You in Need Of Catering In Addition To Bar Service?
Randy Peters proudly offers the most delicious and highest-quality catering options in the Northern California area. If your upcoming event needs catering options, you can trust us to go above and beyond with our various menu options, services, and event planning abilities. 
Our Amazing Team Is Here To Serve You
With decades of experience and a commitment to excellence, the Randy Peters beverage team is the perfect partner for any occasion that is looking for first-class bar services. Our team's passion shines through everything they touch, from thoughtfully designed bar presentations to perfectly crafted cocktails that bring your vision to life. The Randy Peters Bar Service team believes that great food and impeccable service start with amazing people. That's why we're proud to say that we have some of the best team members in the business. Their passion for excellence and hospitality is at the core of who they are as professionals and is in line with who we are as a company. You will find that this is what sets us apart from the competition. 
Ordinary is not part of our vocabulary and we're here to push the boundaries of what is possible to make your dream a reality. Hospitality is not a word we take lightly and we are beyond honored to have the opportunity to serve you and your guests!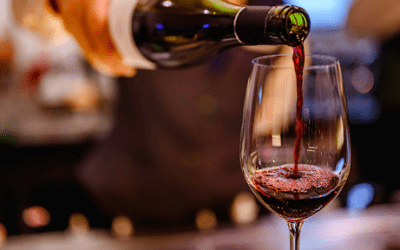 Charged with planning your company's corporate event but not sure where to begin? Whether a conference, meeting, or even a holiday party, finding the right catering and bar service is essential....
read more
Top Of The Line Bar Service Ready To Serve Your Event
Take your event to the next level by partnering with the Randy Peters team. If you are interested in our full bar service options, get in touch using the contact form below.